Spyzie - The Best Spy App For Android & iPhone
Spyzie is an app that helps parents, spouses, and employers to keep track of activities carried out on various mobile phones. Our application is available globally, and it allows you to Keep track of all communications while also helping you block online threats.
Available for: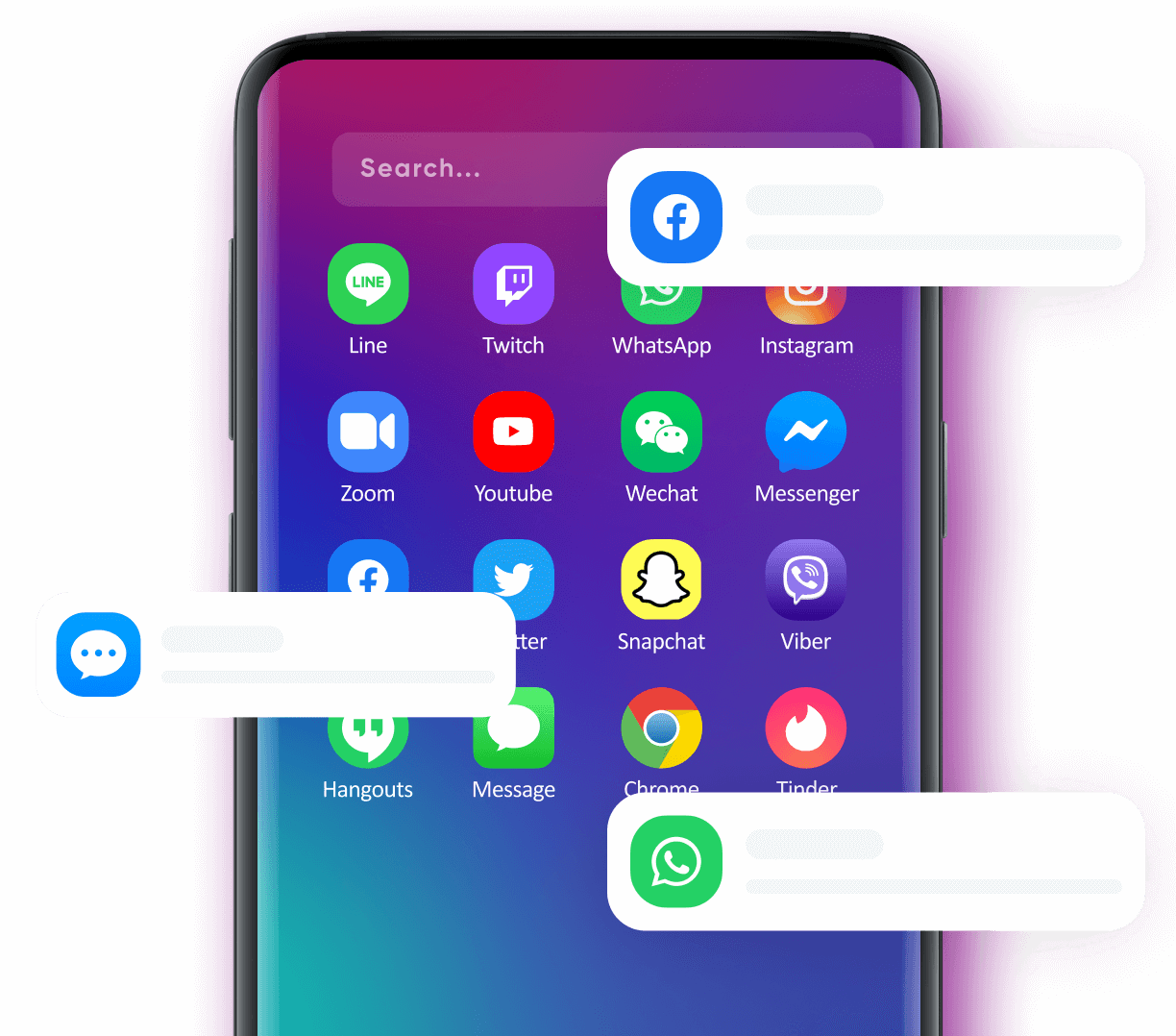 Features
Spyzie is a phone tracker committed to facilitating legal parental, spouse, and employee tracking. It offers a professional and user-friendly service that streamlines the tracking and monitoring of various user data. Spyzie provides uninterrupted access to valuable information while ensuring you do it remotely and discreetly.








Text Messages
Monitor every inbound and outbound text message on the target device. Also, get access to any deleted messages.
Social Media Messages
Access all direct messages on social media apps such as WhatsApp, Telegram, Facebook, Instagram, and Twitter even after the phone's user deletes them.
GPS Location
Get real-time GPS information about the target phone and track phone location history. Additionally, get GPS location updates in reference to a set Geo-fence.
Calls & Contacts
Monitor all phonebook contacts discreetly and track all inbound and outbound phone calls by looking at timestamps, call frequency, phone numbers, and call duration.
Photos & Videos
See all the multimedia stored on the target phone, such as photos (camera roll), downloaded images, videos, and even screenshots.
Internet History
Track browsing history and review all visited sites while also checking the visit frequency.
Email Monitoring
Record and access helpful information on emails, such as the sender's email addresses and names.
Keylogger
Keep track of all words and phrases typed on the target phone's virtual keyboard.
Stealth Mode
Do all your monitoring discreetly and collect information remotely without the phone user knowing.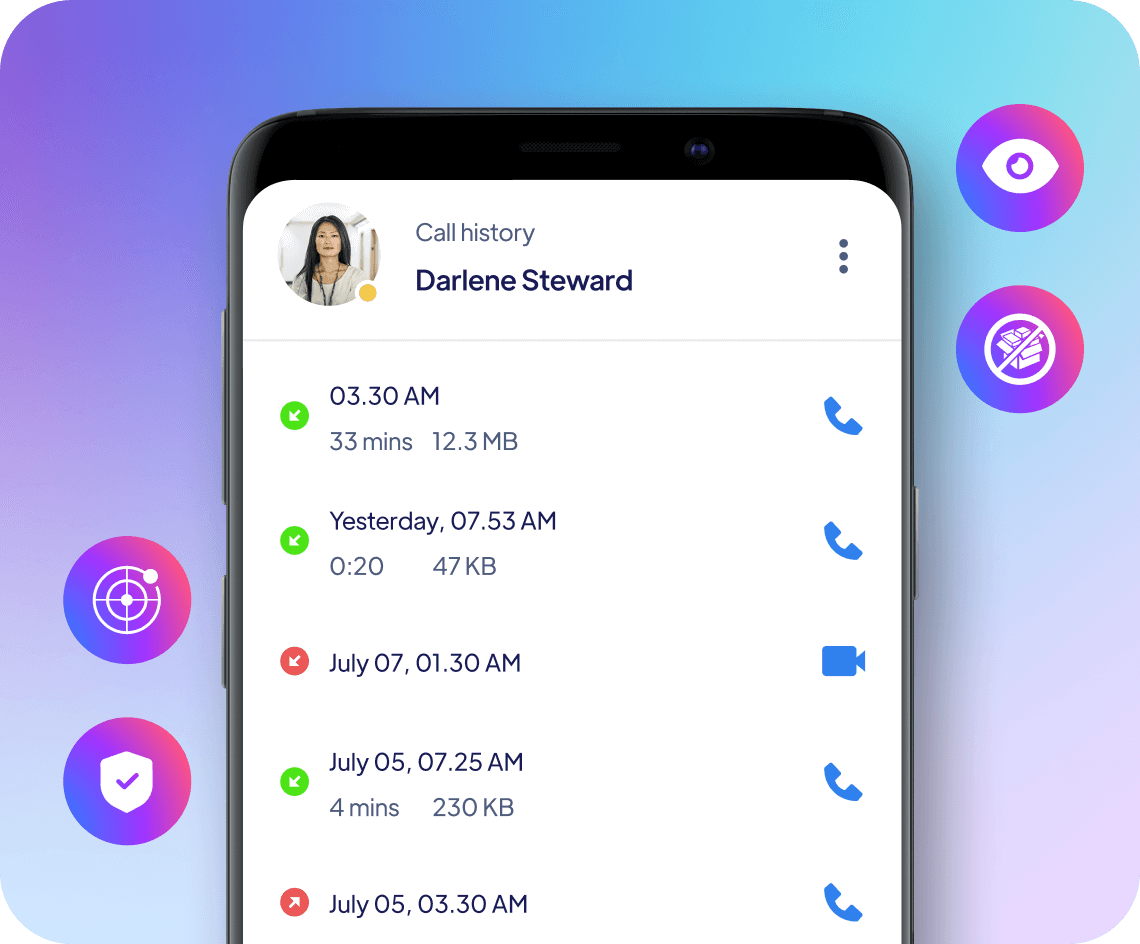 100% Undetectable Phone Tracker
Spyzie operates incognito and undetected without affecting the target phone's performance or battery life.
The app is also hidden from the phone's launcher and task manager. This way, parents and employers can monitor their children and employees without the cell phone user feeling that someone is spying on their phone activity. Using Spyzie also helps you avoid rooting or jailbreaking the target phone, which may draw unwanted attention, especially if the target user is tech-savvy. Rooting or jailbreaking can also damage a device and lead to vulnerabilities. When it comes to the top spy apps for phones, Spyzie is your best option as it offers the best features and high affordability.
Spyzie Works on All Devices
Spyzie is a versatile phone tracker app compatible with all IOS and Android phones. Therefore, you needn't worry whether Spyzie will have compatibility and functionality issues when installing it on a new or old device. Also, updated versions of the Spyzie app will always come out when Android and iPhone developers release a new operating system version.
Spy on iPhone. Track any iPhone device with an IOS 9.0 - IOS 14 version.
Spy on Android. Monitor any cell phone running on Android 4.0 – 12.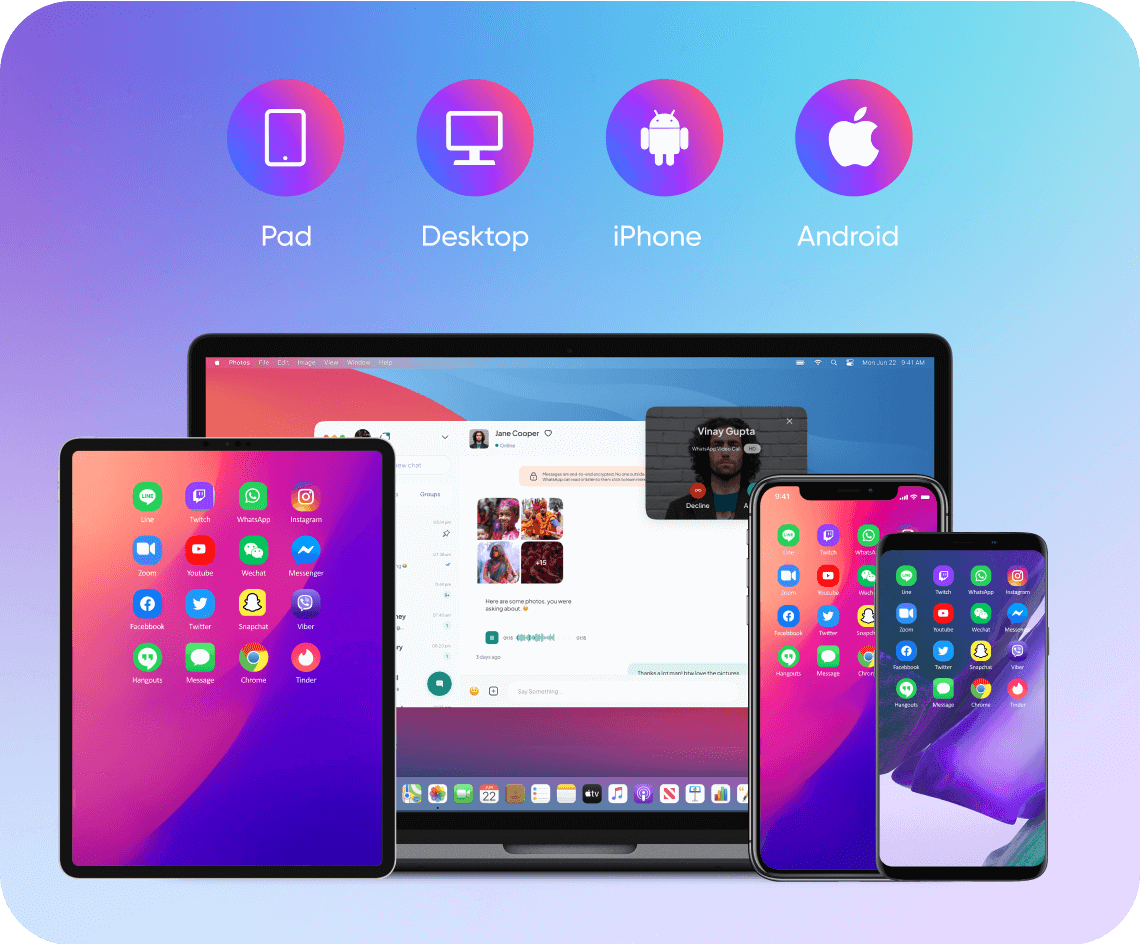 How to Spy with Spyzie Remotely?
Step 1: Create a Free Account
Sign up for a free Spyzie account by providing an active email address and a strong password.
Step 2: Configure Spyzie
Use the easy-to-follow guide provided in the welcome email to download, install and configure the Spyzie app on the target device.
Step 3: Start Tracking
Log in to the admin console and start monitoring information on the target phone.
Top 4 Reasons to Choose Spyzie
100% Secure and Reliable
All Collected information is stored on a highly secured and encrypted server that safeguards the data from cyberattacks. Data within your admin account is only available to you and no one else.
Achieve Up-To-Date Information
Record and monitor phone calls, messaging, GPS location, and other helpful information on a real-time basis.
Easy-to-Use
Enjoy a user-friendly interface and easy-to-follow guides on setting up the spy app and monitoring the target phone.
30-Day Money-back Guarantee
If you're not satisfied with the service offered within 30 days of your purchase, kindly contact us and request a refund.
Why Our Customers Love Us
We have been working with clients around the world
Thanks to Spyzie
I recently noticed that my teenage son didn't want anyone touching his mobile phone. I started to get worried when he'd rush to his room whenever he got message notifications from a mysterious person. I decided to try out Spyzie and discovered that a 25-year-old lady was enticing my son to join her adult pay-per-view website. I reported my findings to the police, and the lady was arrested. I'm happy I got to protect my son's innocence, thanks to Spyzie.

Alice M
Chicago, Teacher
It Works for Me
As an owner of a thriving marketing firm, I decided to buy company phones to boost productivity among my employees as they worked from home. However, within the first month, I realized that productivity had dropped by 15%. So I decided to recall all the company phones. I installed Spyzie on all the devices before returning them. It turns out some of my employees were using the devices for personal use on company time.

Carl S
Michigan, Real-Estate
We Are Happy Again
My spouse had started becoming distant and had proposed we sleep in different bedrooms. Despite my efforts to enquire what was wrong, I had hit a dead end. Therefore, I decided to use Spyzie to see if I could get any clues. Later on, I intercepted a message from my wife to her mother. It stated that she was mad at me for forgetting our wedding anniversary two years in a row. Once I realized my mistake, I apologized sincerely and pampered my wife for two consecutive weeks.

Amy D
San Antonio, Marketer
Frequently Asked Questios
Spyzie offers the best features you can find in a hidden phone tracker app. It also has a user-friendly interface making it the best spy app for Android and IOS devices.
Information is typically collected on a real-time basis, and it gets synced immediately to your control panel. Nonetheless, data may take a few minutes to reflect on your admin console in some instances.
According to the law, parents can use mobile trackers to monitor their children who are minors. You can also use this spy software to track other adults so long as they explicitly allow you to do so. Regardless of the situation, kindly always check what your local laws say before using Spyzie.
Yes, there are ways to track a mobile phone for free, but these options aren't best. Many companies that claim to provide free quality phone tracking services do so to scam you.
Tracking your phone using only the IMEI number is a highly ineffective method. Phone tracking firms that claim to use this technique are probably looking to defraud you.
Of course. Using an advanced phone tracker with a hidden mode such as Spyzie lets you monitor a person without them ever knowing.
Spyzie - The Best Spy App for iPhone & Android
Create an account for free
I agree to the Terms of Service and the Privacy Policy.